Bronwyn & Co.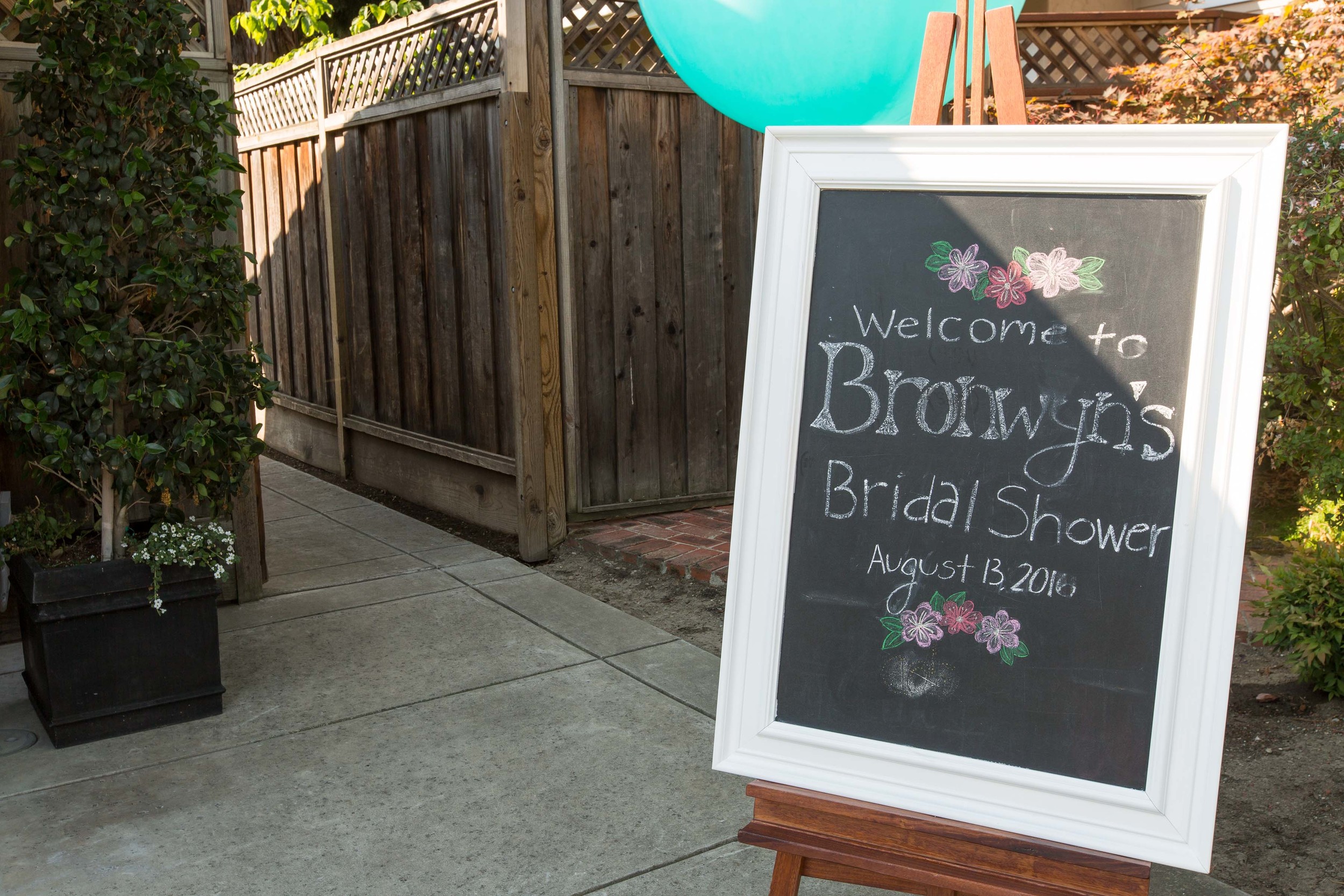 I am such a lucky woman to have such amazing best friends to throw me such a beautiful and fun filled bridal shower! And also, to have so much family, and life long friends attend to celebrate my upcoming special day!
My best friend and her gorgeous threw me a bridal shower that had me worried my wedding plans wouldn't live up to the hype of this party she created! I love the movie Breakfast at Tiffany's and EVERYTHING Audrey Hepburn so they decided on a "Bronwyn & Co." theme. When my husband told our friends at Tiffany's about the theme of my bridal shower they offered to send out some of their very best estate jewelry ( the stuff celebs borrow for their red carpets) for my guest to try on and to add to the ambiance of the whole morning! I was beyond blown away. Each and every thoughtful detail was stunning, and so personalized. I couldn't stop crying *tears of joy* at how many hours of love and labor had gone into this event on my behalf. I truly felt showered in all the good thoughts.
Of couuuuurse daaaahling… my shoes were the perfect shade of Tiffany blue!
One of the best perks about getting married in September in San Francisco is the weather! Even better was this gorgeous morning late in August to have an outdoor brunch. Every detail was exquisite!
I am an absolute dessert nut so imagine my surprise and delight when I saw these gorgeous Bronwyn/Breakfast at Tiffany's cookies! Cute AND delish!
The morning of my bridal shower brunch my husband gifted me a stunning watch. He collects watch and is quite the connoisseur. So many important dates and occasions have been marked in our time together by him gifting me a timepiece. I adore my collection of watches as each one hold such a special place in time, literally! We also had Tiffany's create special charm bracelets for my mother, future mother-in-law, my daughter and my future step-daughter that we gave them just prior to the brunch.
I had never seen a more precious arrangement of cupcakes (my favorite)… engagement ring shape!
And, as if the cupcakes were not enough: a magnificent Tiffany box cake!
As always, our baby Claire Bear stole the show in her flower collar!
Why oh why didn't I make time for a manicure?!?!
The two most beautiful ladies inside and out, and most fabulous party hosts! I am blessed beyond belief to count them as friends.
Admiring the way those fancy estate jewels look on!
I can't say enough how thoughtful, elegant and simply perfect every detail of the event was!